Llanddwyn Island or Ynys Llanddwyn as its known in Welsh is in Anglesey, North Wales. Its a small island off the southern region of Newborough Forest and is extremely popular for tourists and landscape photographers.
I've visited the island now 3 times in the last 14 months and I think on this recent trip I got extremely lucky with the weather, because no sooner had I jumped in my car to go home the heavens opened for a good "April Showers" down poor.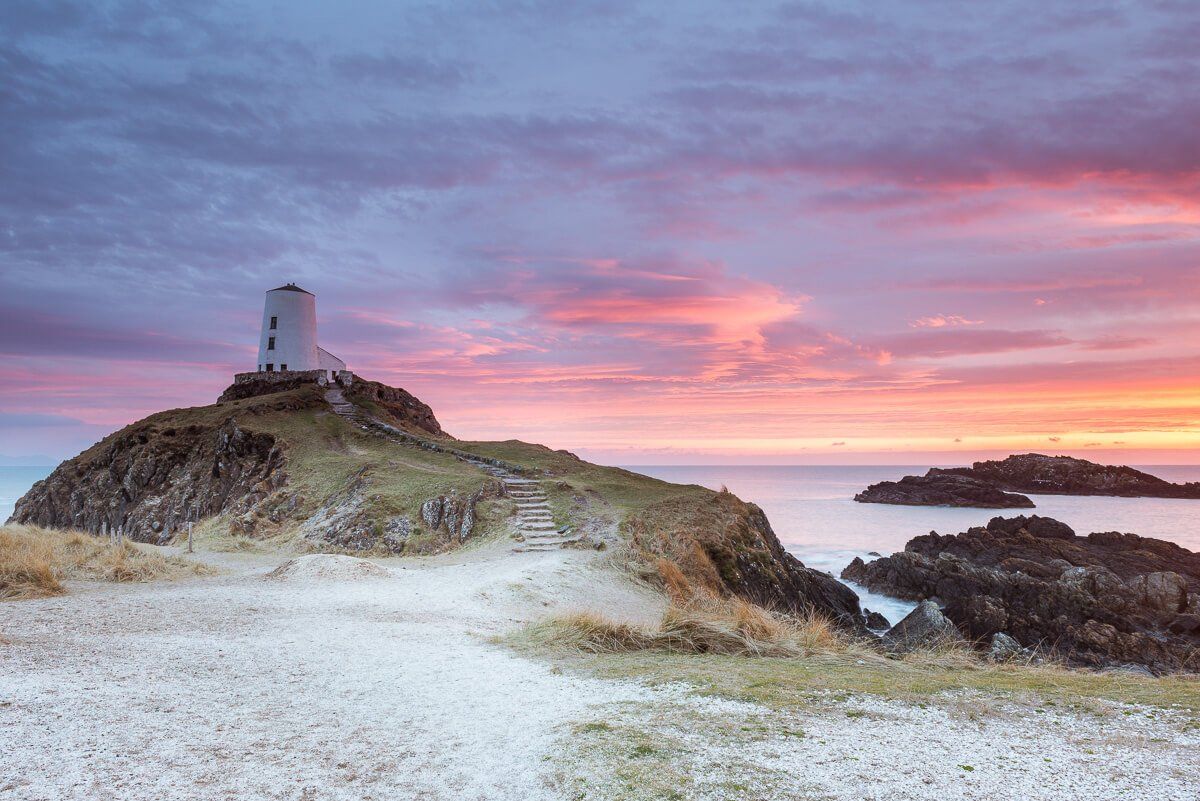 You can look over my last visit and photos from my previous visit to this stunning island Sunset on Landdwyn Island I managed to get some good light on one of my previous visits but nothing like this visit.
Newborough Forest is relatively easy to find, once over the Menai Bridge on the A55 its a short 20 minute drive to the forest where you need £3 to gain entrance to the facilities and main car park, which I have to say are well maintained and tidy.
Once at the car park its a short 20-30 minute walk either through the forest or along the beach to the island, the only thing you have to watch out for is the high tide, which apparently must be over 7 meters to isolate Llanddwn Island from Newborough Beach, I use Easy Tide Prediction
Like an Image?
get in touch to discuss usage rights
Once on the small island you could walk around it in an hour, but like me if you stop to admire the scenery and take it all in, it could easily take 3-4 even more if your into photography!
I took this shot of the rugged coastline at the northern most edge of the island whilst waiting for the sun to drop, it was also a good time to check out my new "Lee Little Stopper" which gives you an extra 6 stops to slow down the shutter speed giving some minor movement to a scene, this was how I managed to get some slow looking movement in the water.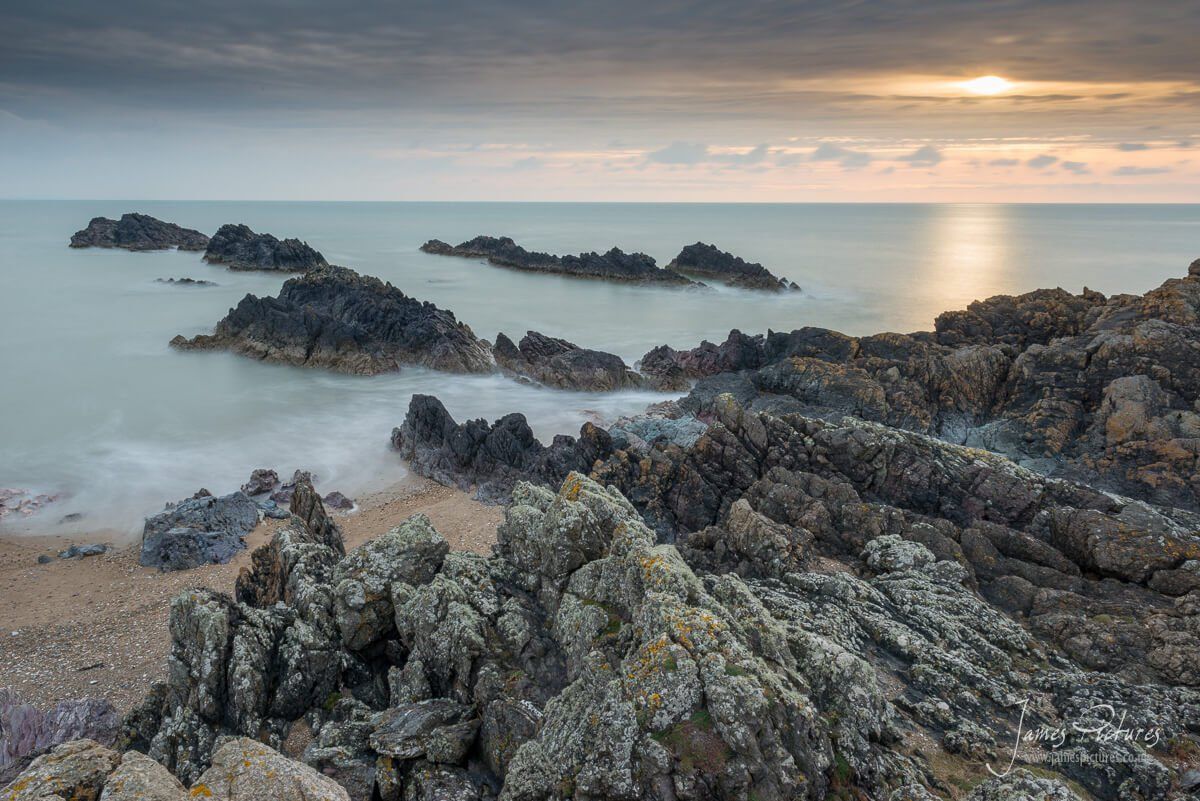 I carried on around the island taking various images but ultimately I was scouting out a decent composition for sunset.
I found one about an hour before sunset so I carried on looking around and eventually a fellow photographer Kristofer Williams turned up, and ive never met Kris before but I do follow his great work on Flickr and I kind of recognized him, so I just came out with it… "Your Kris, arnt you!?!" he was a little surprised I think.
We then got talking and he gave me some good locations to visit as he is a Anglesey local lad, we shot the sunset from similar location and then it was a mad frenzy as the sky turned a wonderful red and purple, which cannot be predicted and we went separate ways composing different shots.
This was the shot that I planned and prepared for. I was using the path as a natural leading line for the eye to follow, all the way to the lighthouse I was pleased with the light, it was more vibrant on the evening in the foreground reflecting on the grasses golden in fact. I used a 0.9 reverse grad filter to hold back the sun.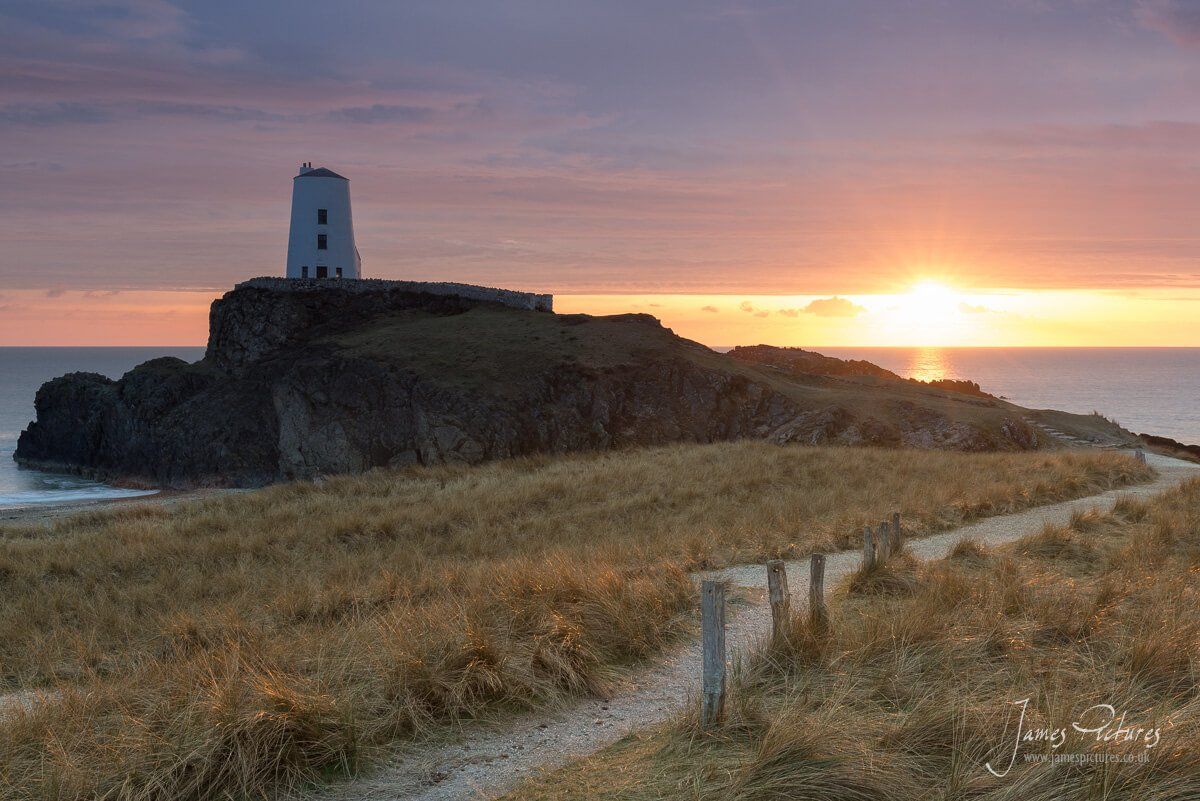 After capturing the planned shot I decided to change position and take advantage of the side lighting, im a little naughty for shooting into the sun a lot but its hard not to when its so stunning, it draws you in!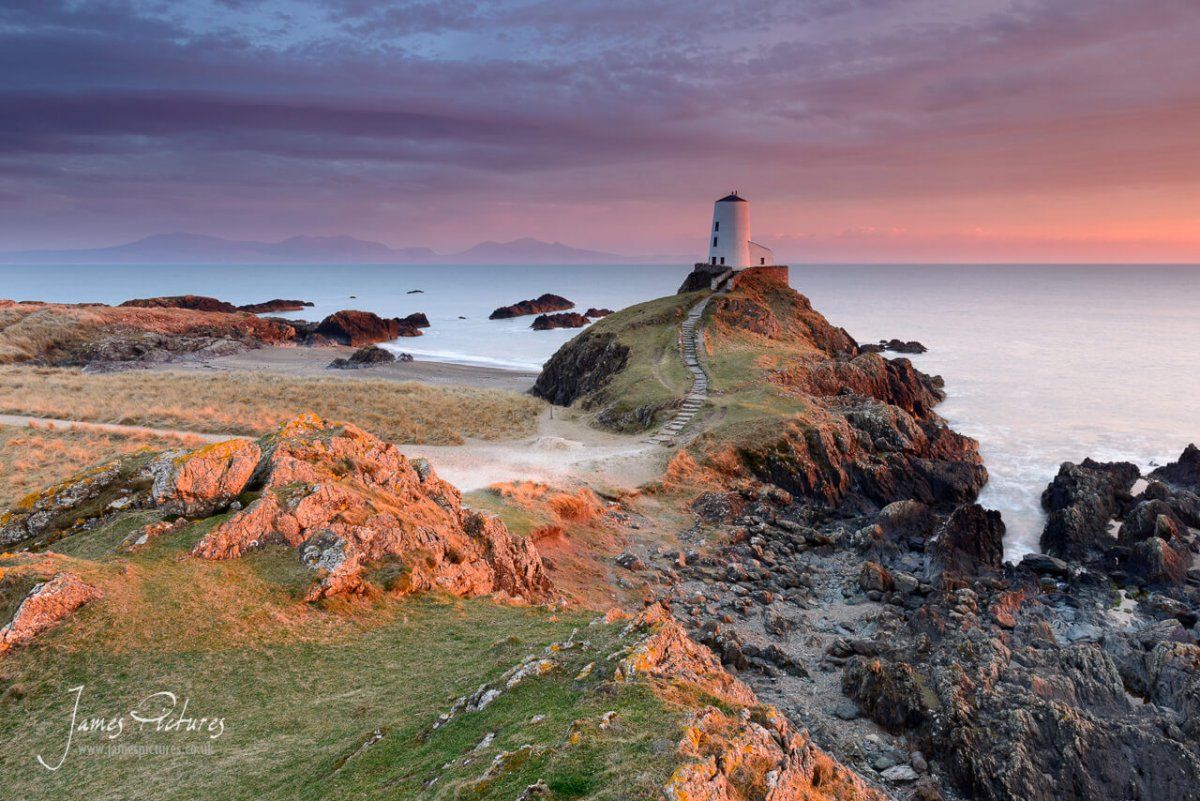 I've really become fond of Anglesey, im sure you can see why its a beautiful place with stunning scenery.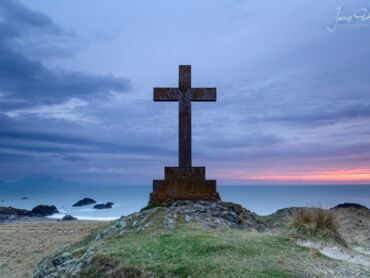 Dwynwens Cross – Llanddwyn Island has 2 large crosses on them, I took this one at dusk.
...
Select options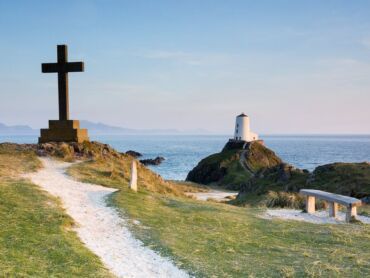 Sunset on Llanddwyn Island, Wales one evening in May 2013. The island is a magical place with stunning views all round!
...
Select options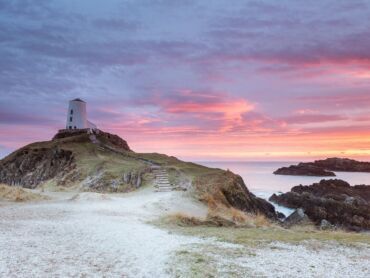 Llanddwyn Island sky turns a stunning vibrant red, the island is a stunning location, and one that must be visited to admire its beauty. Its also a stunning location for any budding landscape photographer, you can spend all day...
Select options