Staffordshire Landscape Photography
Welcome to my Staffordshire Gallery. Please use the search above or browse around below. If you are looking for a particular image or place drop me an email.
Showing 1–24 of 153 results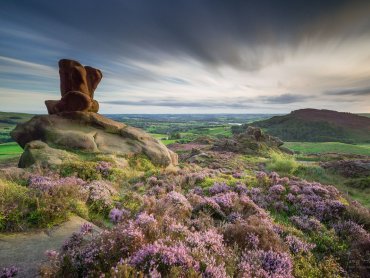 Not many people know that this stunning gritstone rock formation on Ramshaw Rocks in Staffordshire is known locally as Loaf and Cheese, as it apparently resembles a loaf of bread with a chunk of cheese on top.
...
Select options
Welcome to my Staffordshire Gallery
I'm born and bred Staffordshire, served in the Staffordshire regiment for 15 years its in my blood! Have a look at some Landscape Photography.
I do try to take images in favorable light conditions to get the best result possible.
I have admired plenty of images from many local artists but not so many from the northern border regions and the moorlands so I thought I would share a few I have, I tend to venture into the Peak District and Staffordshire's Peak District most of the time which is so undervalued and is so picturesque.
Its a unique landscape and one id like to try and share.
I'll continue to update this page as I add more images to the site. I will often take many images from the same location so if you are looking for a certain shot feel free to contact me.