The Best Locations for Heather in Staffordshire

The Roaches in my opinion is one of the best places to admire the stunning purple colours of the heather when it flowers around the months of August and September each year.
It can be best admired from both the South West end around by the summit of Hen Cloud and also at the North East above Roach End barn, where fields of heather are in bloom.
When Is the Best Time to Photography Heather
In the UK heather is typically in flower the month of August, but can also stray into mid September. Its also best to photography after rainfall if possible because the colours of the heather are far more vibrant wet.
If you are lucky enough to get morning dew and cobwebs make the most of it and head for some heather and woodlands where possible.

Framed and Mounted Preview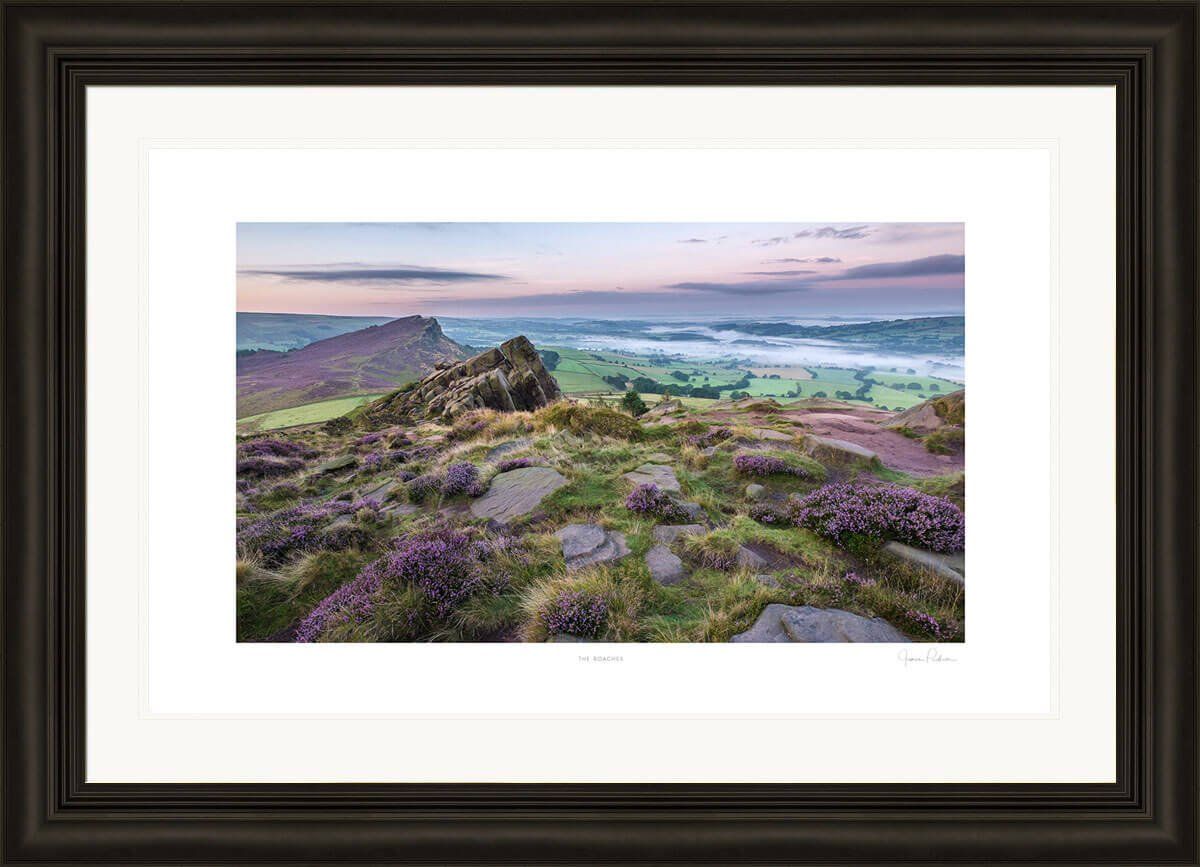 Unfortunately I don't offer a service to mount and frame my prints as it is very subjective. I have made this preview to showcase you how the print could look if you had it mounted and framed yourself.
This example has a 2 inch border around the print. Unsure what to order? Then just drop me an email and I can help.