I'm well aware that ive not wrote an article in 5 months, so I thought I would start with a new update from a recent trip last week for a Bamford Edge Sunset which was the best way to unwind after a busy day at work.
Bamford Edge is situated in the center of the Peak District National Park and lies 1.5 km North of the small village of Bamford in Derbyshire.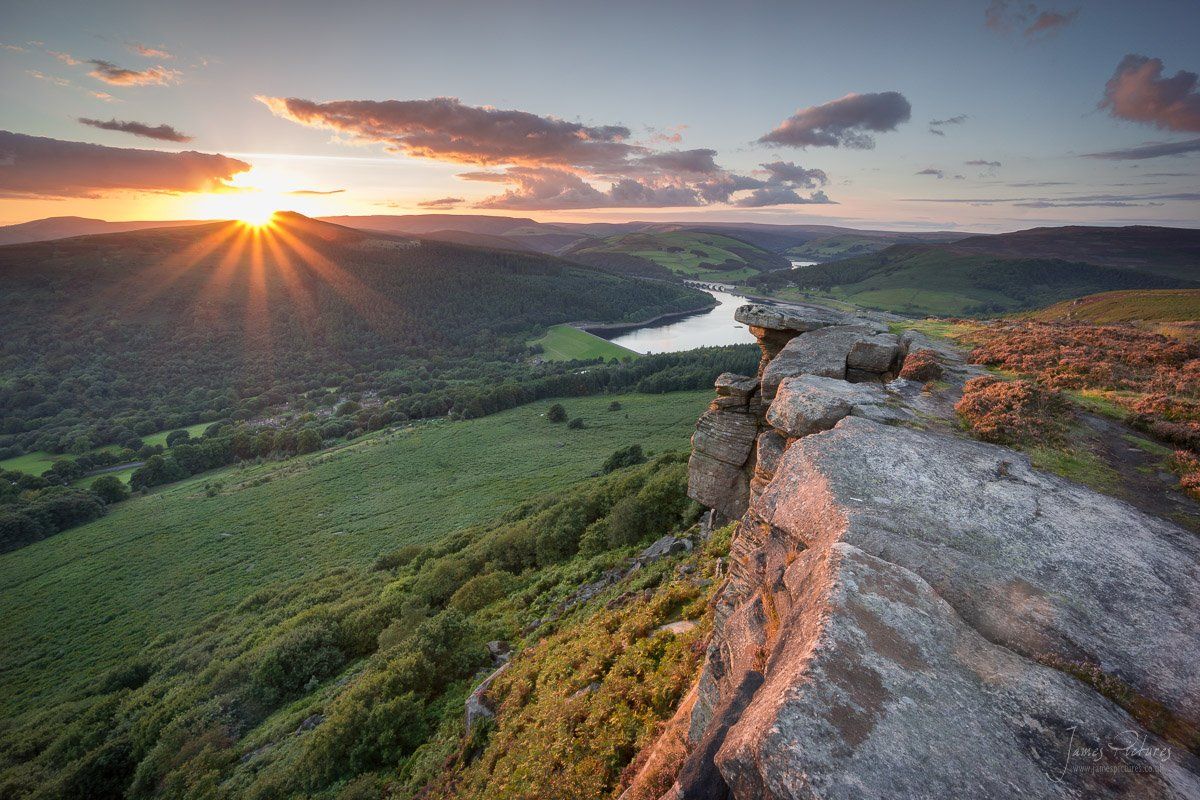 It offers some stunning views over towards Win Hill, The village of Hope, and Ladybower Reservoir to the West and to the East, Stanage Edge, Bamford Moor and Heathersage.
I arrived a few hours before sunset so I could have a good look around and take in the stunning views before me.
I parked on New Road which is a small narrow lane of the A6013 and walked up the brisk incline where I could look over towards Stanage Edge to my right and then on-wards onto Bamford Edge which is only a short 10 minute walk from the road.
On my walk along the edge of the gritstone ledge I would keep getting glimpsing rays of light (Crepuscular Rays) breaking the clouds providing pockets of light on the ground before me, which was great to watch but extremely hard to photography!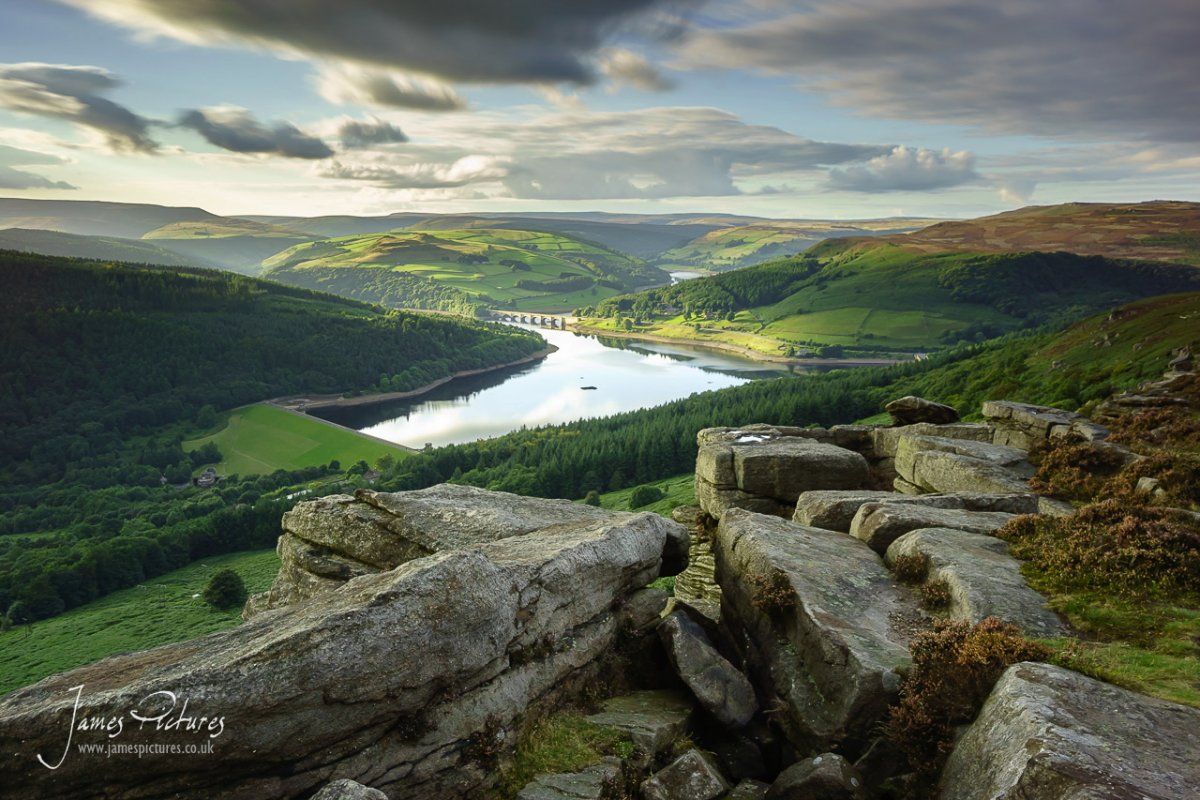 The midges were out in force and it wasn't long before I put my hood up on my jacket to avoid being bit constantly which surprisingly seemed to do the trick.
The gritstone ledge is approximately 10-15 meters at its highest points and pulls in enthusiastic climbers, as I walked along the edge I could hear the clanging of metal on metal coming from the climbers equipment, turning back to see the odd climber pulling them selves over the edge.
I tried a few different compositions as the side light was some of the best I have seen in a long time, and its defiantly one of the better positions in the Peaks for this having the edge of the rocks as the prominent feature really helped catch the lighting.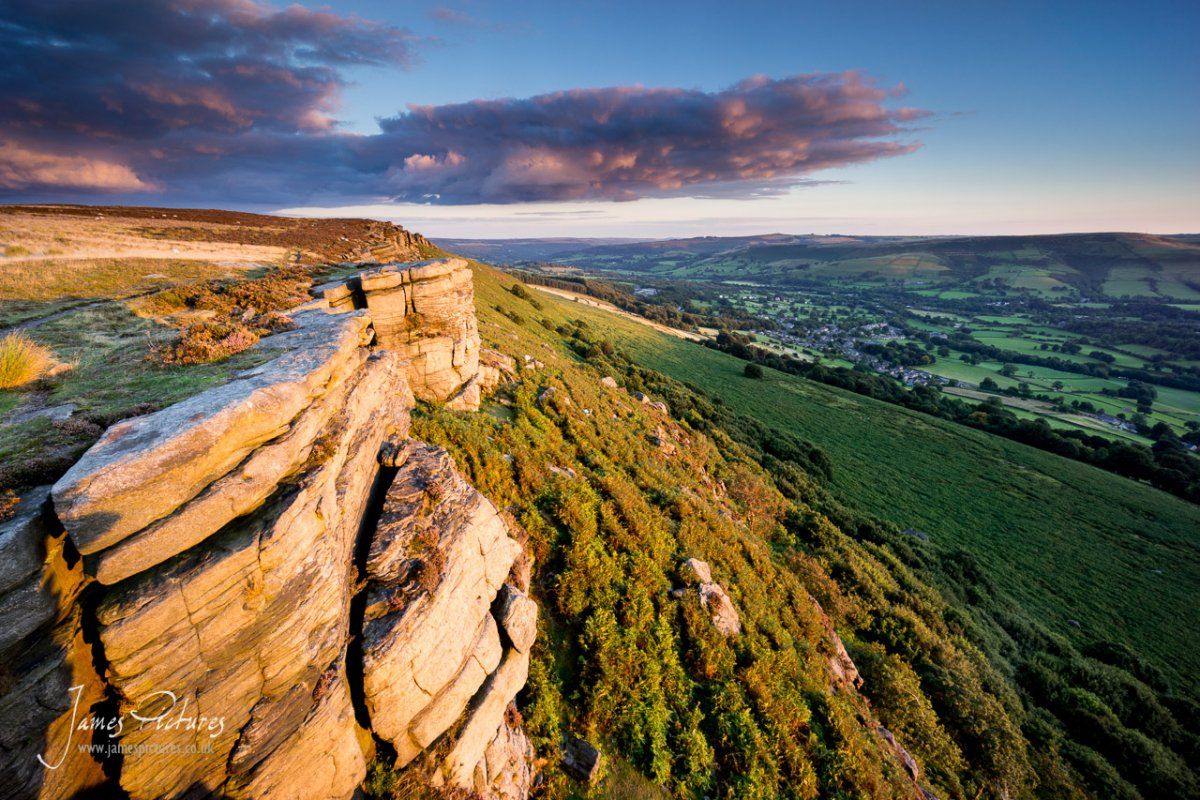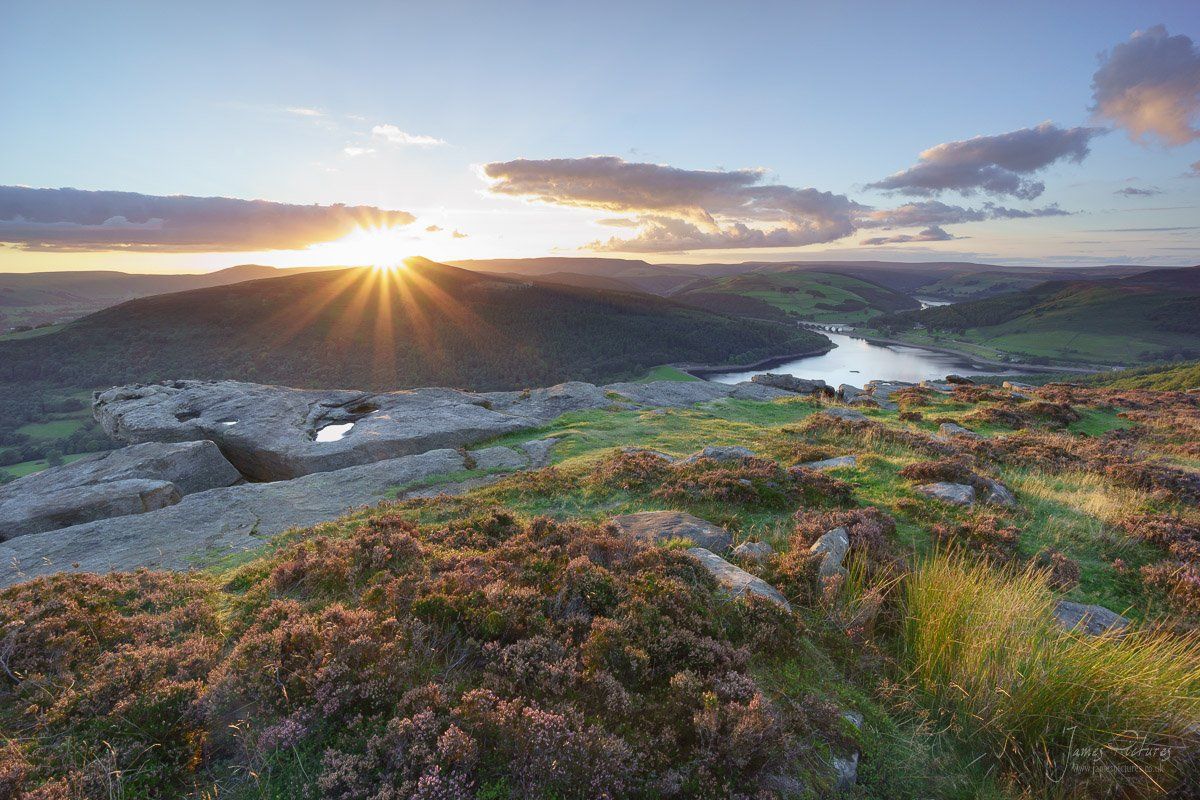 All in all I had a wonderful few hours admiring some spectacular views..
I will en devour to write a few more articles now the darker evenings are closing in but for now its a start!