With the first signs of snow started to fall mid January I wanted to see Dove Dale in the Snow so taking advantage of the fresh snow fall and I decided to venture to the very scenic and beautiful Dove Dale in the Southern region of the Peak District.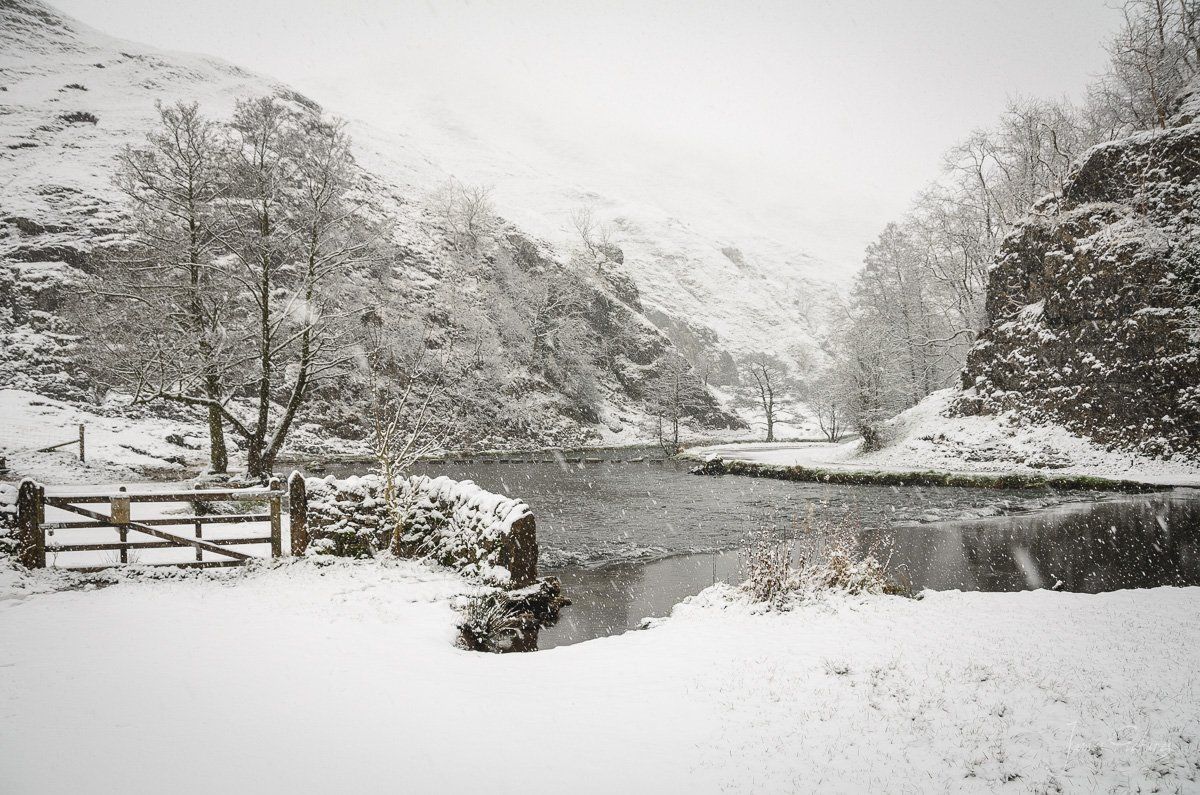 Dove Dale is extremely popular with walkers and it is claimed that over a million people visit the region annually. I can probably vouch for those numbers because when I go in the summer months with my daughters the place is teaming with people and a struggle to park the car.
Most people will park at the Car Park at the Southern end of Dove Dale and walk the 3 miles to the village of Milldale following the River Dove, have a picnic and rest and then walk back, its an ideal distance for young kids too as I have done this walk several times with my youngsters and its just enough for them.
Dove Dale and the other dales in the region follow the River Dove which starts at Axe Edge Moor near Buxton and then meanders through Beresford Dale, Wolfscote Dale, Milldale, and then Dove Dale itself and then heads South towards Uttoxeter and eventually Burton where it joins the River Trent.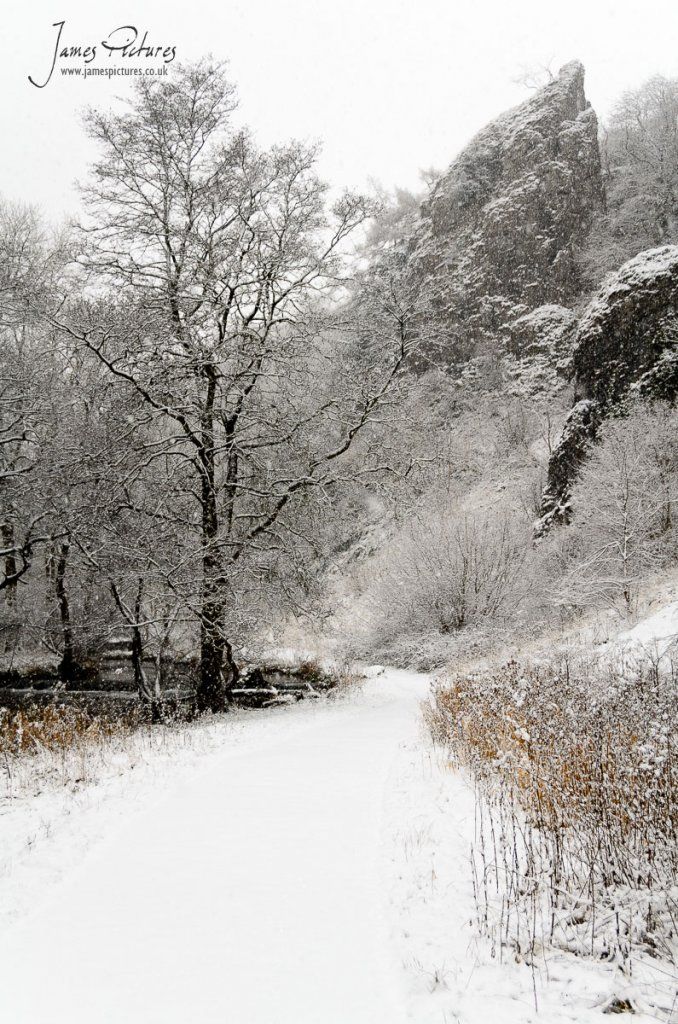 I was a little dubious the morning that I set of as the forecast was for more snow and seen as we had already had a few inches I was a little worried about getting stuck, because the Car Park is situated in a bowl with steep roads from all directions.
I took previsions to last me a few days just in case, sleeping bag, food, water, warm kit, spade, tow rope and a few other bits n bobs just in case and decided to go for it.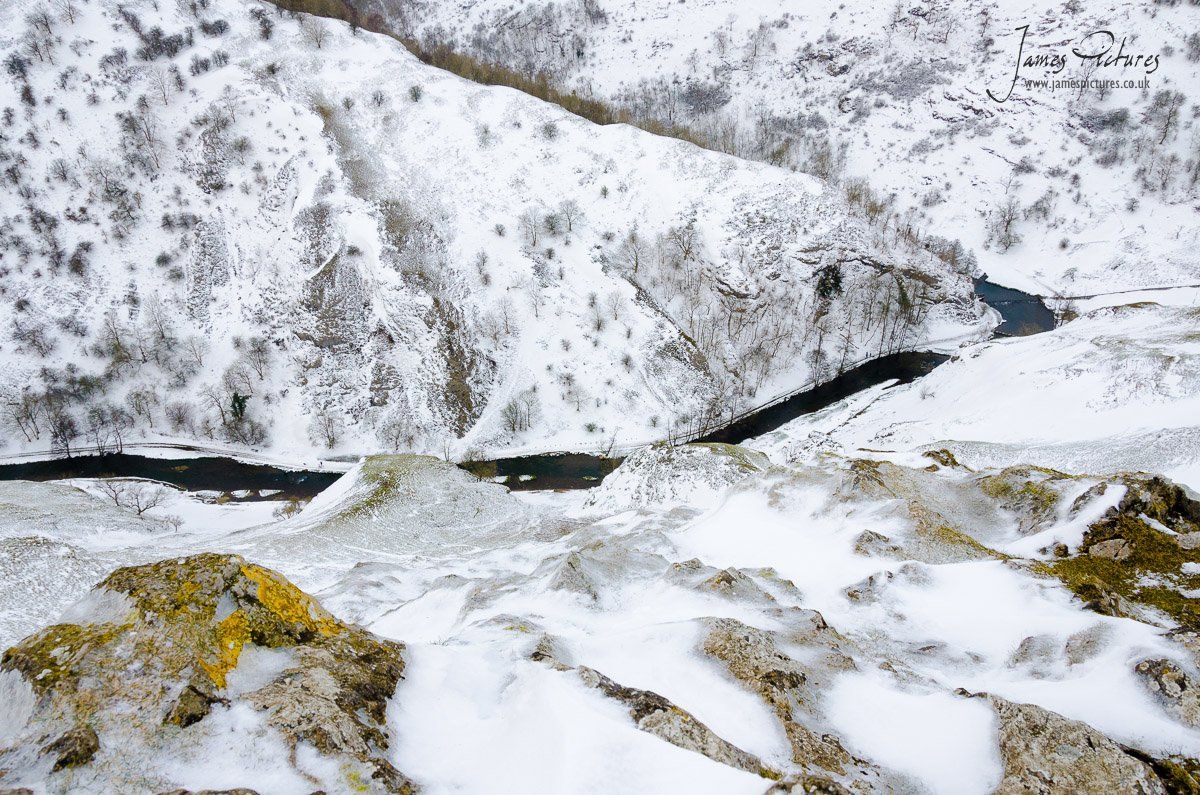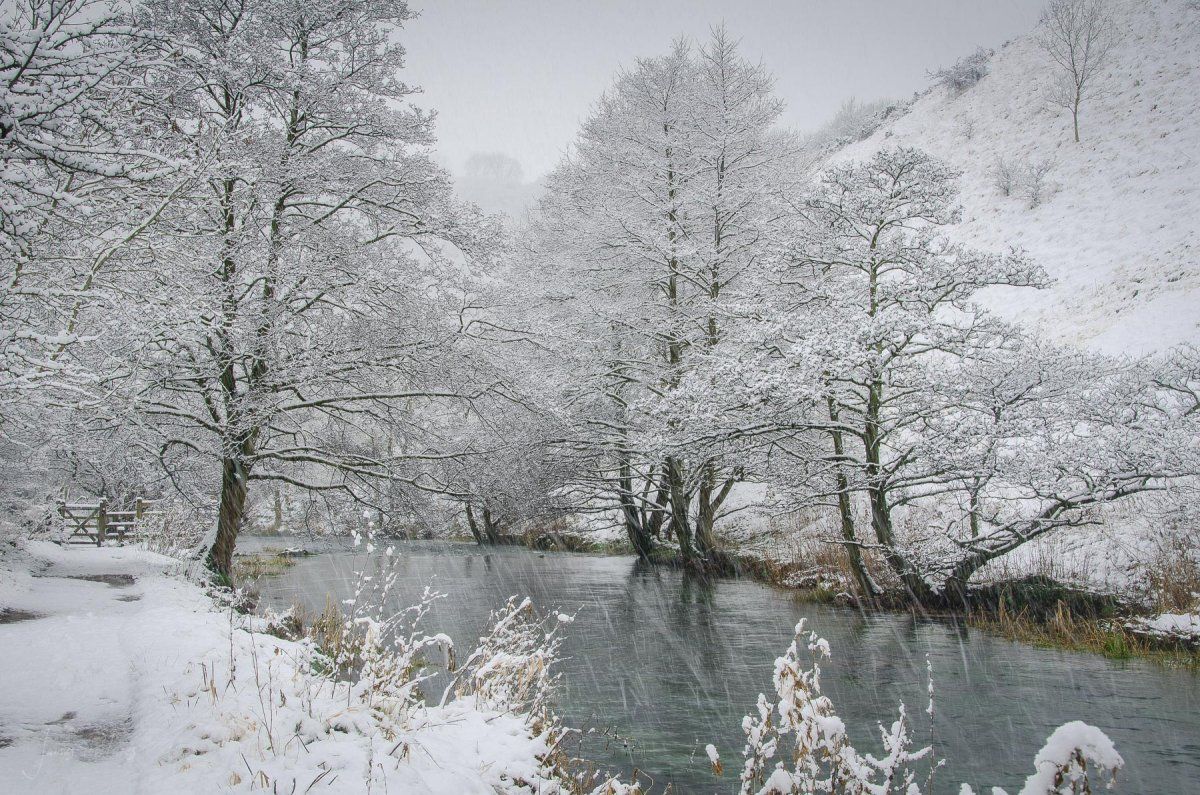 I started of the walk fine, I was all on my own the paths were footprint free and it was so peaceful and tranquil, the snow was falling fast everything white, an unusual feeling to be honest.
I walked took pictures on my route, I was having trouble keeping the snow of my lens it was a struggle as it was falling faster and thicker, at times I even contemplated turning back so that I could safely get home, but I stuck it out as I had packed provisions.
I eventually got to the small tranquil village of Milldale again deserted all but a few ducks following me thinking I had some bread for them, but it was my lens cloth in a waterproof bag.
Like an Image?
get in touch to discuss usage rights
Now I had never walked North of Milldale towards Hartington, and seen as it was only mid day I decided to push on as a friend had asked for a picture of Coldeaton Bridge which was further along by a place called Iron Tors.
I eventually found the small wooden bridge which spanned the River Dove, but it was nothing special with trees overhead it would have been a hard subject to capture in the low light, so I decided to capture the old pump house next to the bridge which in the older days would / did pump air into the mines close by, I just loved how white everything was but a hint of green still showing on the conifer trees and the water flowing down the Dove making a very nice scene.
I took 10 minutes to capture the scene before pushing on towards Wolfscote Dale where I climbed up the high ground to get a great advantage looking over Peaseland Rocks and up towards Drabber Tor.
The light started to change briefly around 3pm and I was lucky I got a few exposures of the dale and the changing scenes, before the sun vanished back behind the snow heavy clouds.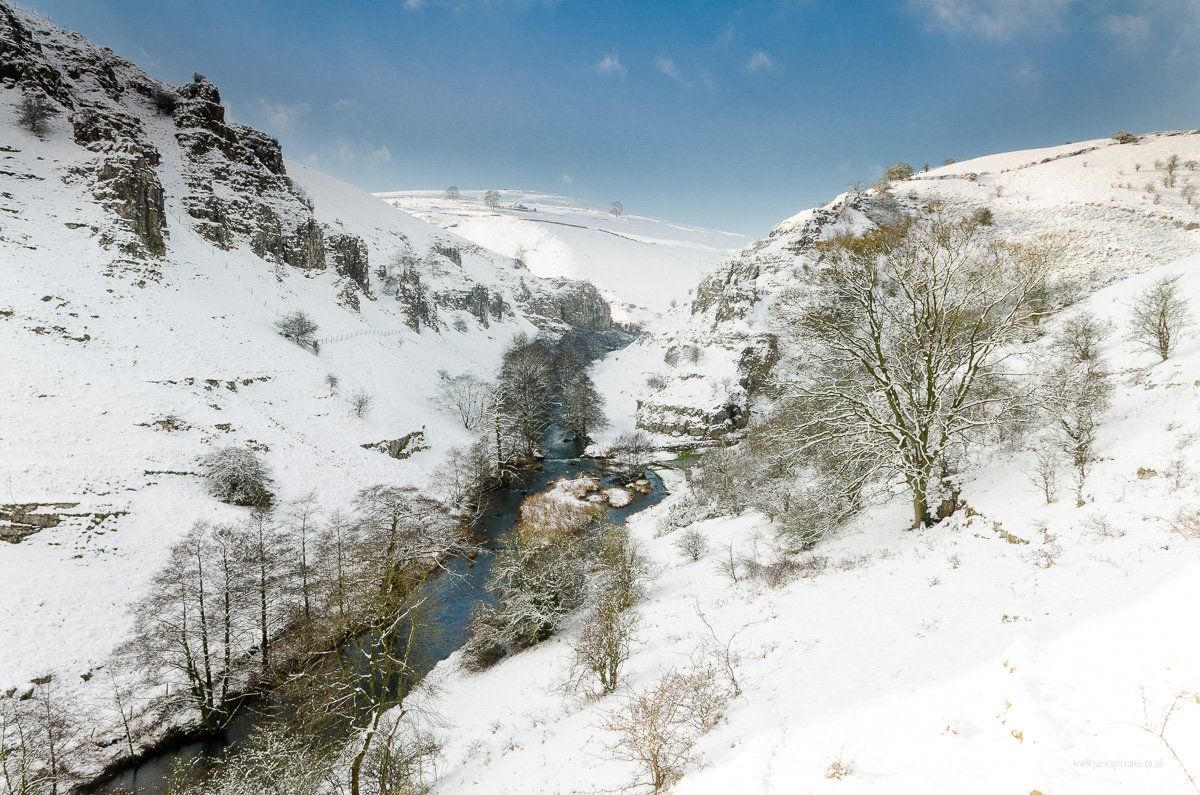 There was no sunset, well I wasn't planning on capturing one so I packed away my kit and walked the 5 miles back. I eventually bumped into a couple at Raynards Cave and get back to the car safely.
I had a fantastic day and it was certainly worth the worry of getting stranded, not sure what I would have done if I had got stranded!!