As I watch the Weather Forecast on a cold January evening at home and wonder what the Snow is like in the Peak District my daughter sings a rendition of "White Christmas"

It went along the lines of…
I'm dreaming of a white February!
As we were at the end of January and still hadn't had any snow It seems that the wintry white season that I remember as a child at Christmas has moved to February this year.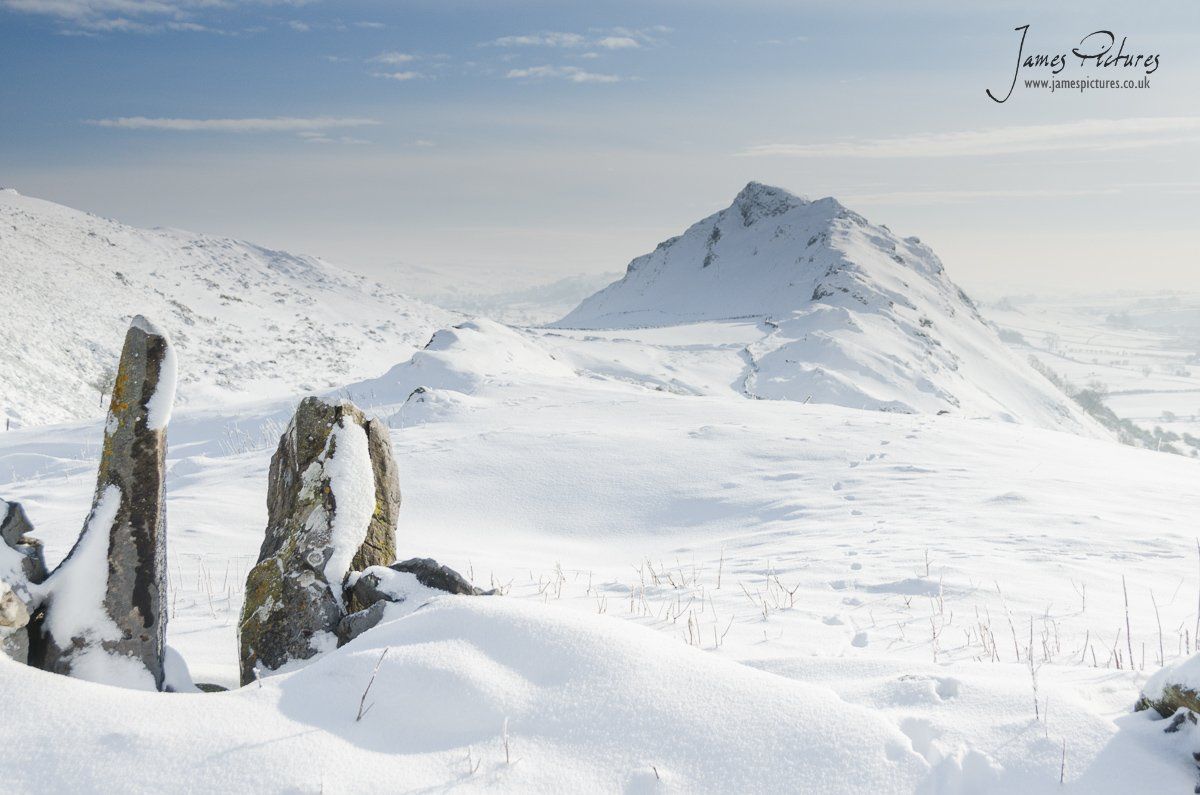 As an amateur photographer and a keen amateur one at the moment I will jump at the chance to get out in the snow,  fog,  mist,  cloud inversion in fact any adverse weather condition to be fair!
As I take photos I would like to think that I am getting better and better and learning from my mistakes, one of my 2013 new years resolution was to try and get out what ever the weather because its these times when you get unexpected opportunities than just the usual sunrise – sunset shots.
This is also my first time shooting photos in the snow, and the best tip I read was to set the exposure compensation to +1 to trick the camera that the scene is not all white. Taking photos in the snow can be demoralizing as well, I often found a great composition but with a white foreground and a white (snow filled) sky the entire image just looked white, like an A4 piece of paper.
I have since found that the better snow shots are those with colour in the sky.
I had last year got into a phase of watching the weather forecast and only going out though the door if there was a big bright sun forecasted, and I know that you can get excellent photographs in all types of weather, you just have to sometimes work and think a little bit harder.
The snow in the Peak District decided to pay us a visit on the night of the 13th January 2013 this year, so on the 14th January after dropping the kids of a school I decided to walk Dove Dale in the Snow
The snow remained for a week and I managed to get out on a few more occasions, I went mainly in the Southern areas of the Peak District, Roaches, Buxton, Chrome Hill, Parkhouse Hill and to finish of as the snow was melting I went up onto Kinder Scout with some friends, my first visit to the summit of Kinder Scout!
To be honest I think im going to cut to the chase and just post the images, im a firm believer in a picture paints a thousand words…
I have put together a little album of some of my snow shots all taken in the Peak District, I have hidden them from mobile. The load would be just to much!
Like an Image?
get in touch to discuss usage rights
Snow in the Peak District