Where has January gone! Ive no idea… its gone that fast its February already and its time I wrote a quick article from my First Landscape Photography of 2017. Ive been lucky the last 2 years picking great weather conditions to head out for my first shoot and 2017 was no different.
On a side note I have decided in 2017 to start walking more and try and build some fitness levels back into my life. I started this website with a love for walking and exploring new places close to home and landscape photography kind of took over my love for walking and exploring, because it was so addictive and also a great way to learn new skill-sets.
As a result of this I don't mind leaving my heavy camera gear at home and opt for a portable solution and get exploring again! With that in mind I did head out on the 2nd January for a walk around Goyt Valley and took a few "Happy Snaps" from the car on my way home.
First Happy Snap of the Year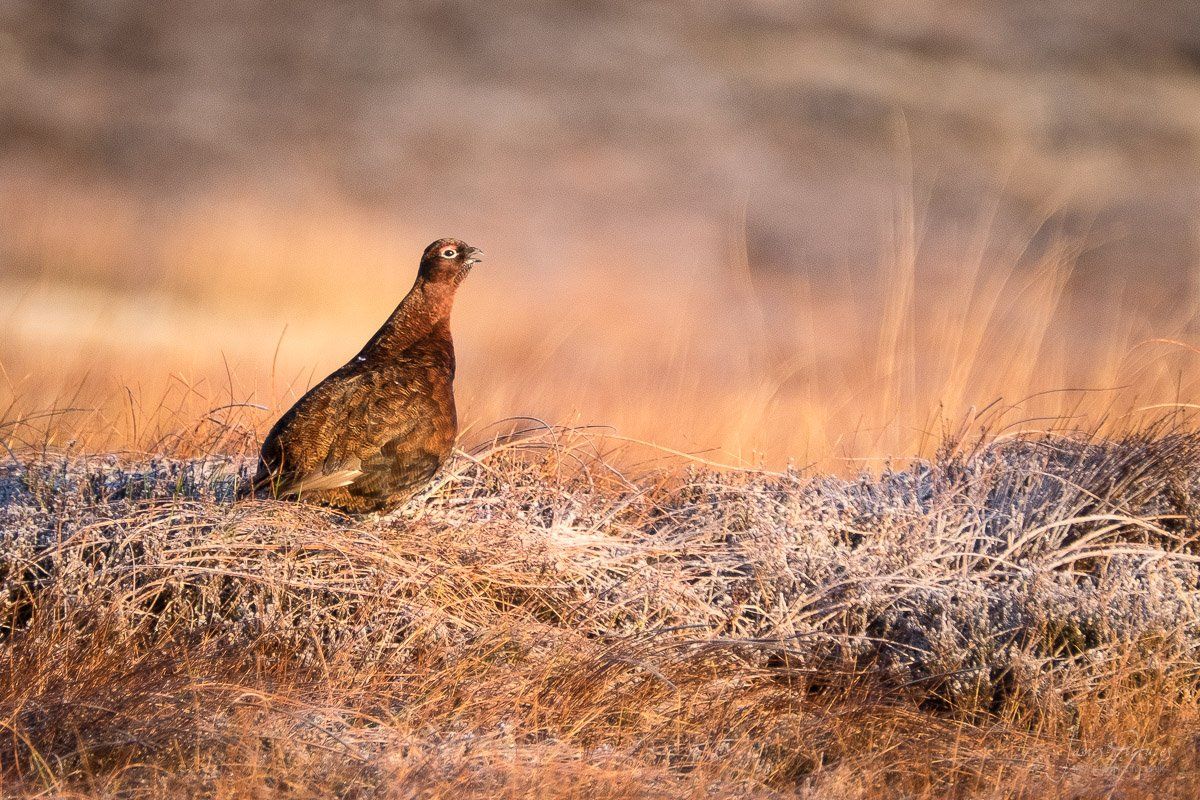 Not a bad shot but not my genre! This was taken on the 2nd January and I didn't get out then till mid month when had some light snow. I decided to get motivated and grab a shot id been after for some time. I tend not to venture to the Dark Peak District to often but on predictable good weather I will make the required effort.
On this occasion I wanted to get up onto Kinder and shoot Upper Tor. Its a shot that id admired for some time and I have made the trip a few times now to be disappointed with the outcome so never shared the images.
I worked out that it would be a super early wake up call of 4am with 15 minutes to get out of the house and just over an hours drive to Edale car park, where I would walk up via Grindsbrook Clough which I have never done before always opting to go up via Ringing Roger.
Sunrise was just after 8am so as long as I was on the move by 6am I was leaving myself enough time to get up into situation. I was a little naive to think it would be that easy and it was hard going at the top of Grindsbrook Clough, with no path to follow and in the dark I was switching from side to side of the brook. I stopped for a breather at this small waterfall and took a 5 second long exposure and as you can see there is no footpath to follow to get to the top… it was hard going.
Grindsbrook Clough Waterfall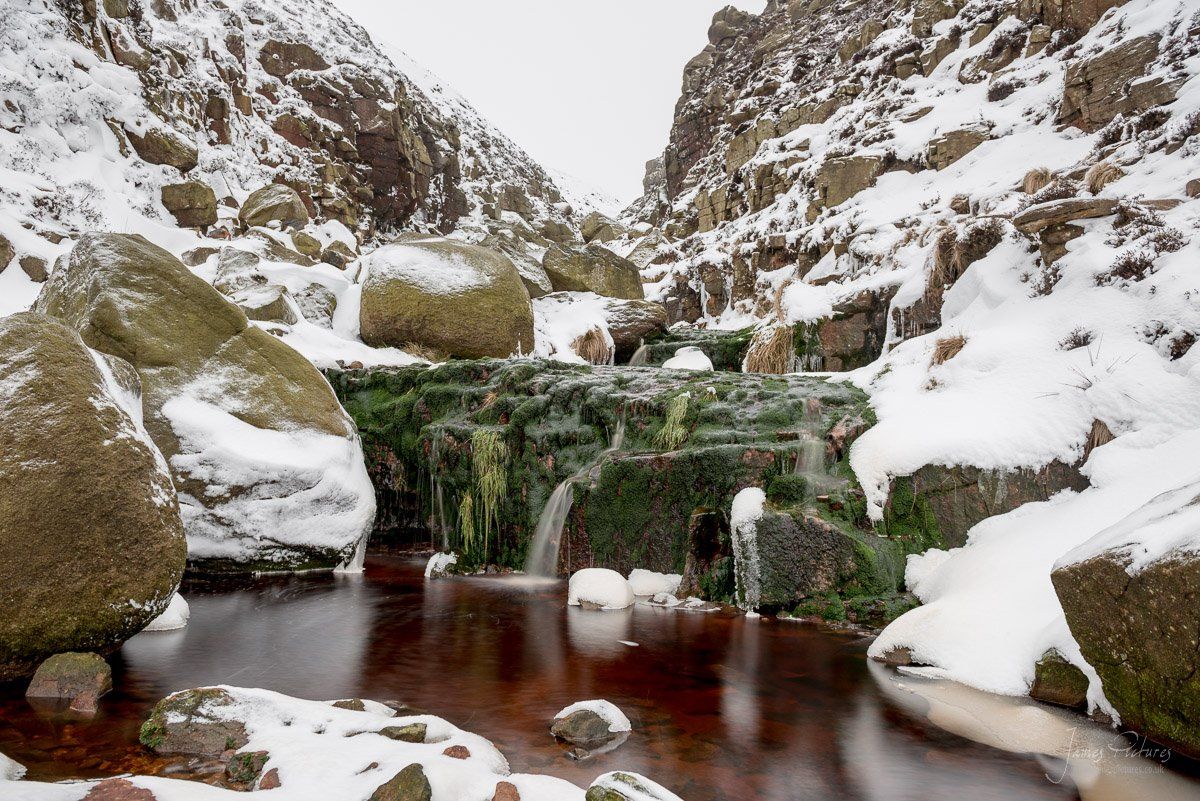 Once up on top I was relieved that the hard work was over and could concentrate on getting into my planned position for sunrise, but the weather had other ideas for me.
I struggled in the low cloud to get my bearings and I can see why people get lost as I got slightly disorientated and ended up briefly on the kinder plateau and up to my thighs in snow drifts at times, hard going in some places.
Kinder Scout Plateau
I would consider myself to be an extremely proficient Map & Compass user with over 14yrs in the Infantry, Map & Compass was my bread and butter I decided to back track and found the snow covered path and then contoured around towards Upper Tor. By this time I realized that i wasn't going to witness a great sunrise so I slowed down, I was still in the low cloud and it didn't look like it was going to lift anytime soon.
Arriving just after 8am at Upper Tor I made a quick plan. I decided to give it an hour at location so I put my warm gear on and waited to see if the clouds would lift. I had to keep moving it was really cold and the wind was bitterly biting Id occasionally crouch down out of the wind behind a frozen rock which gave me some protection from the elements whilst I waited.
Upper Tor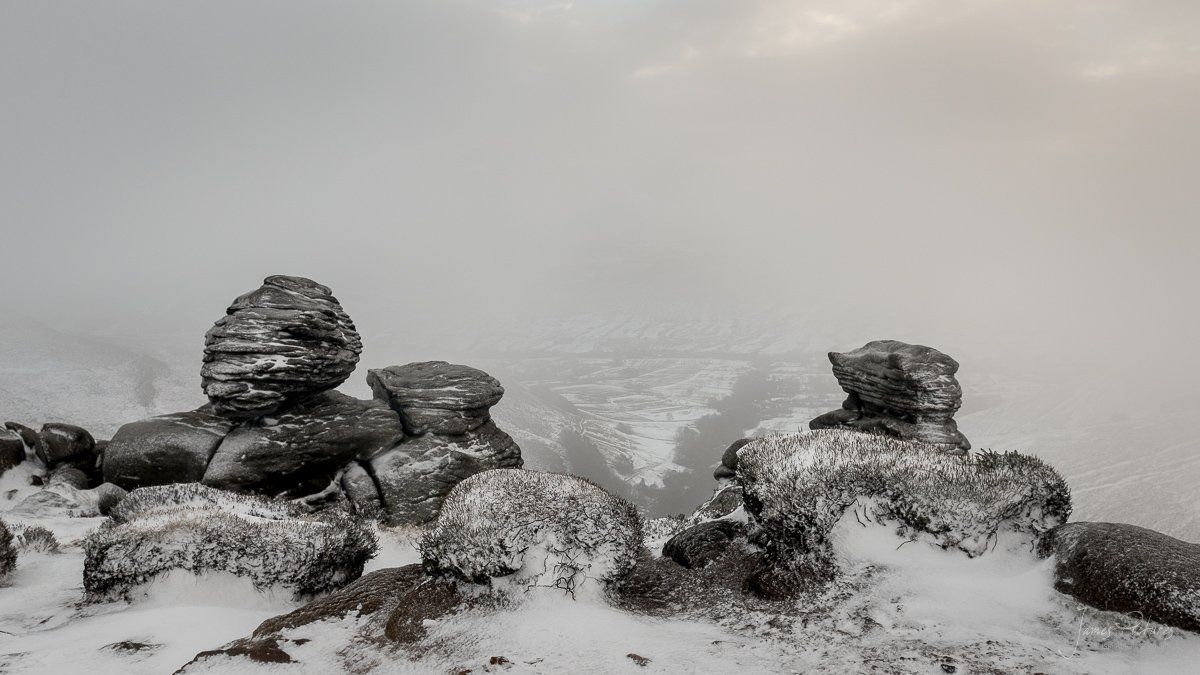 After a good hour of waiting at Upper Tor I decided to move on and would revisit again in favorable conditions, I carried on my course towards Ringing Roger.
I walked the short 20 minutes, it started to snow again and I kind of wrote the morning off for photography but enjoyed the walk and solitude for the few hours. I was ready to head on back down to Edale, but as I reached Ringing Roger I had a rest and drink and took a few shots for reference and then suddenly the light started to make an appearance in the Edale Valley and I quickly had a brief window to catch some handheld shots which is unlike me! as I always use a tripod.
Like an Image?
get in touch to discuss usage rights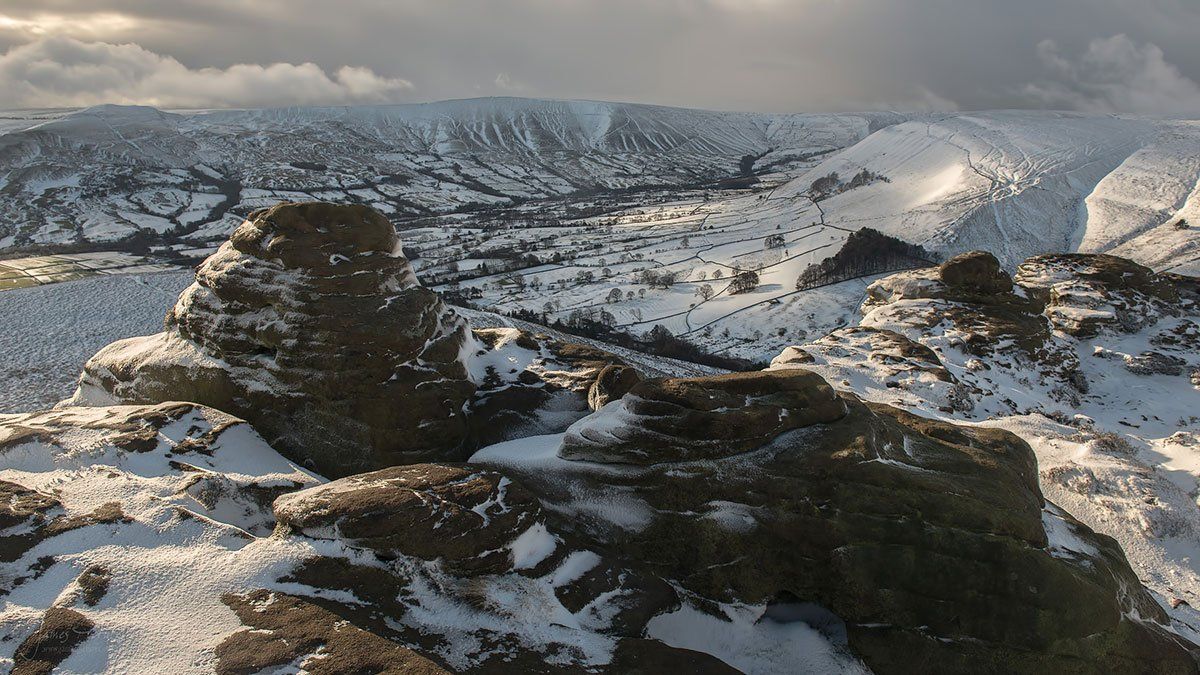 I was then privileged enough to watch some lovely light transition over valley and behind me looking up Grindsbrook Clough where I walked in the dark a few hours previously.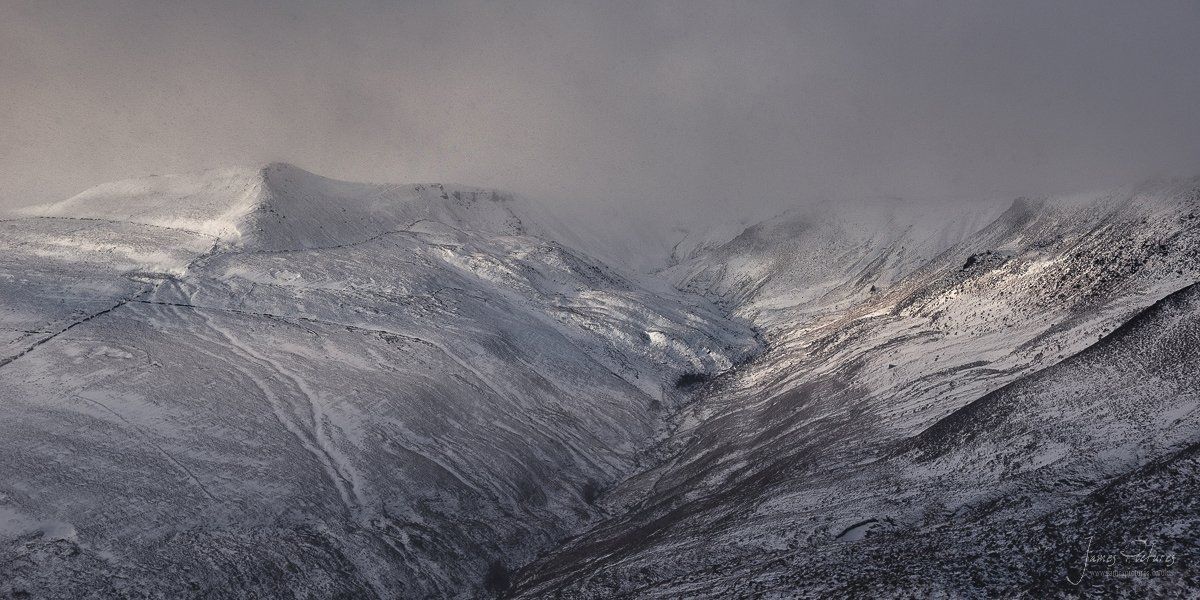 And just when I thought the light was all but gone it decided to give myself and Ringing Roger some great light in the foreground.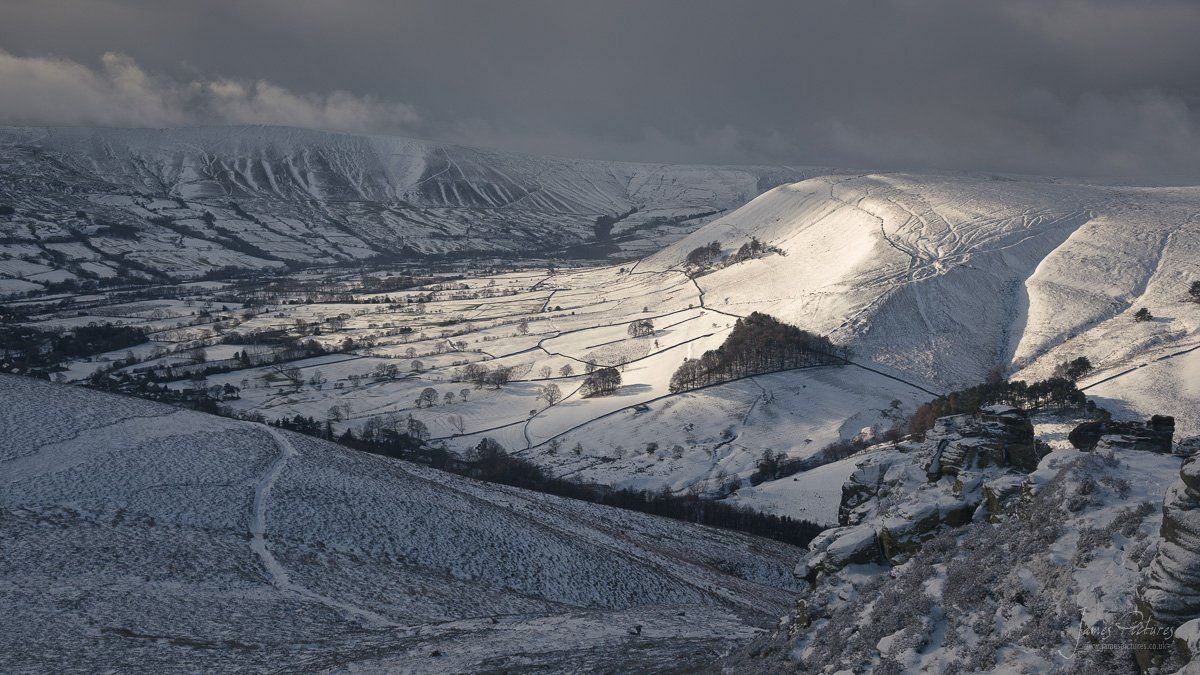 I walked down to Edale passing plenty of walkers & families heading up as I headed down, which is often the case for us Landscape Photographers, heading home as normal people are just arriving!