I will often drive past Butterton Village on the B5053 heading to do some landscape photography. I will also occasionally drive though Butterton Village if im going to Manifold Valley or Wetton Mill.
I tend to not photography the villages of the Peak because I feel im being rude photographing someone else's property.
I will however photograph the villages from a good distance out of respect often trying to give scale to the landscape, some of the villages are so picturesque im often ore struck and would love one day to own my own property in the Peaks (wife's is having none of it though as she need's a large Tesco within 5 minutes from home).
Butterton Village
Butterton Village is a small remote village in Staffordshire Moorlands in the Southern region of the Peak District also known as the White Peaks.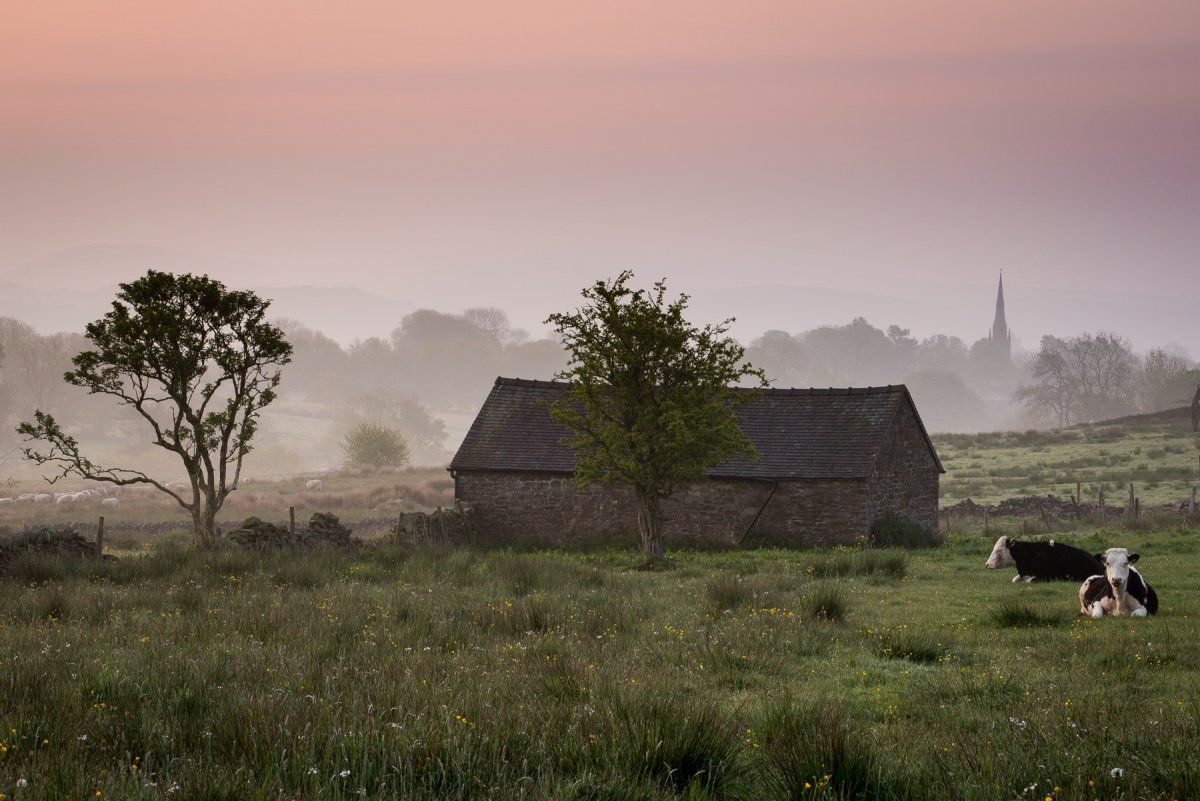 Whilst I was trying to research the history of the village it seems that the village would have been established due to the extensive mining of Ecton Hill for Copper and Lead back in the mid 17th century.
Since then the village Church of St Bartholomew's was built in 1781 with the dominating spire added in 1879 which can be seen from far a field on the landscape horizons and is one of the newest Church spires in the Peak District.
Butterton today in the 21st century is mainly an agricultural area with farms scattered around the landscape, the village also has a pub and a post office.
The last population count was from the 2001 census which was recorded at just over 200, some what less than in 1841 where a population of 388 was recorded.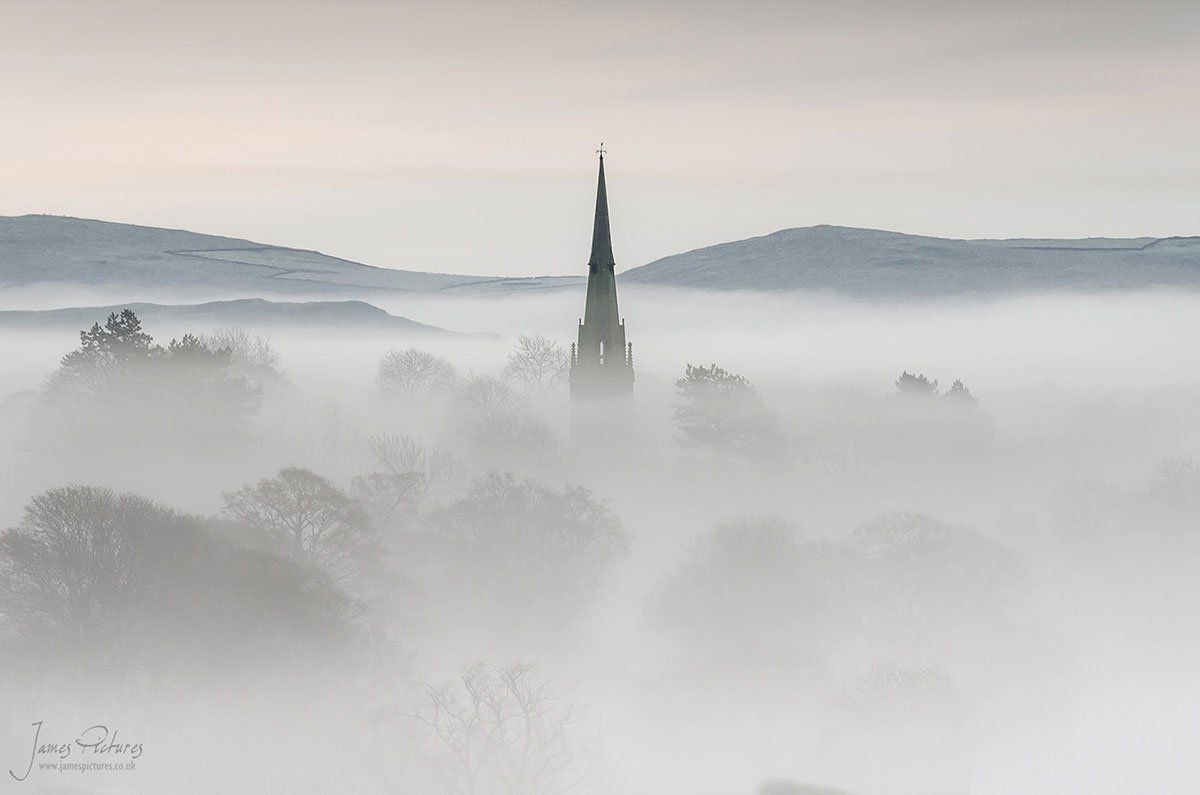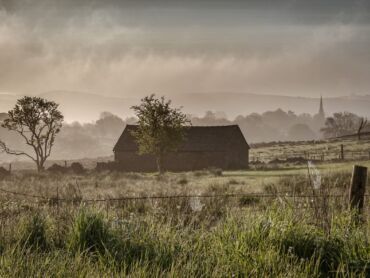 A classic view looking over to the village of Butterton in Staffordshire
...
Select options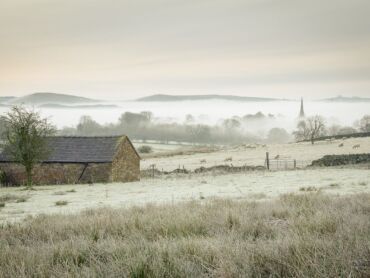 Clouds lingering at Butterton village, whilst the church of St Bartholomew dominates the surrounding landscape and the sheep graze.
...
Select options
St Bartholomew Church spire rises though the morning mist in Butterton in the Peak District
...
Select options