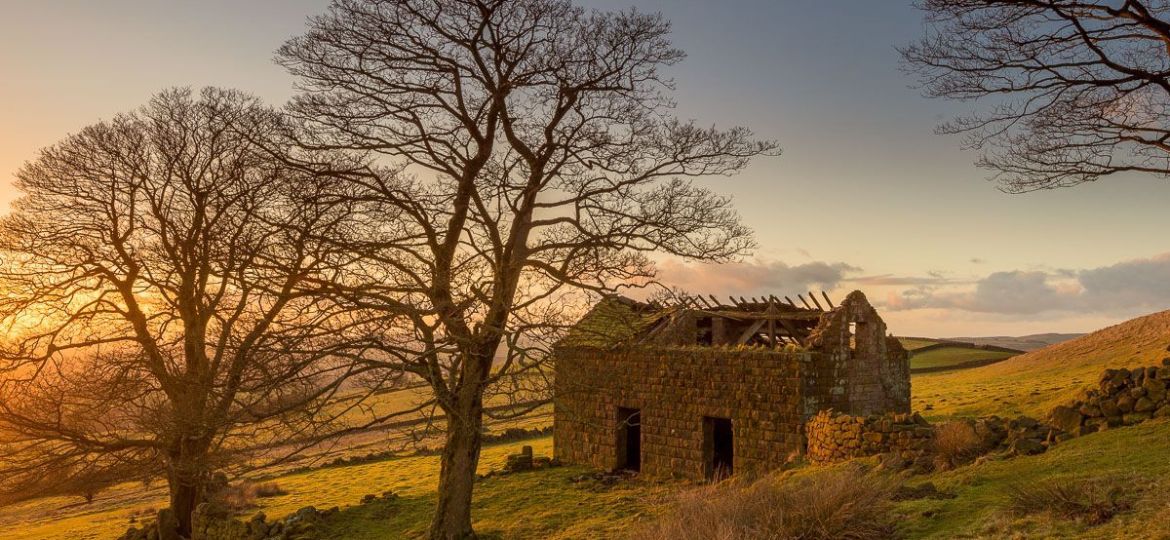 Roach End Barn in Staffordshire
A popular location with photographers
I only live a short 30 minute drive from Roach End Barn but I always seem to overlook the place. I don't know why, probably because I have visited it so many times over the years to the point Ive lost count – and I have become complacent where ill drive straight past The Roaches all together now.
Roach End Barn is situated in the South West Peak area of the Peak District National Park, which is similar terrain to the Dark Peak with its Open Moors, Moorland Hills, Ridges and Enclosed Gritstone Uplands.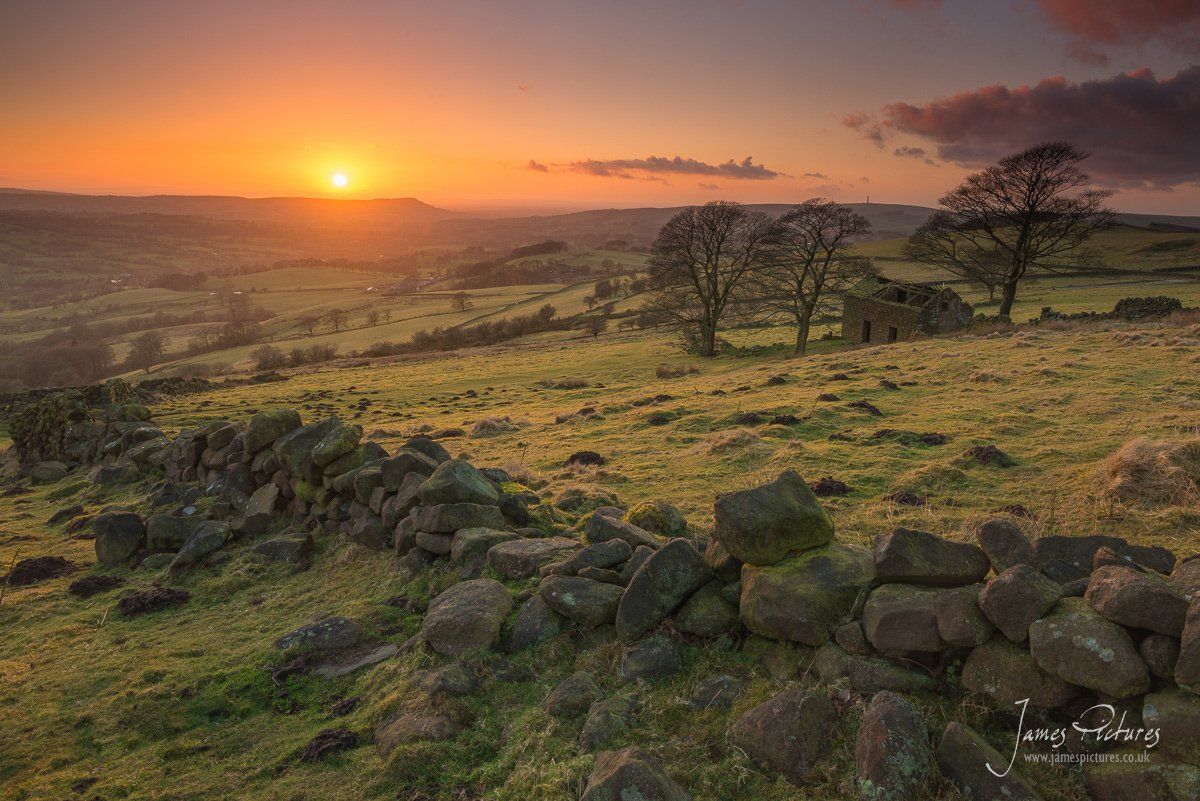 Roach End Barn as its commonly called my many is a disused barn structure made out of the local gritstone, which is now in a bad way with ¾ of its roof fallen in and now used by the sheep for protection from the elements.
Like an Image?
get in touch to discuss usage rights
Roach End Barn lies next to 3 other similar buildings known as Roachend Farm, these other 3 buildings are in worse condition than the barn and lie just behind. You can read a short brief overview about the farm complex over at a website dedicated to the Roaches.
I couldn't find much more information on the farm complex other than it was lived in by the Mills family as the initials of WH Mills 1892 is engraved onto one of the larger gritstone rocks close to the house.
It would be nice to know if the barn was part of the farm, who knows, if you do know please comment! Nevertheless they are interesting old buildings and rather unique and specific to the area and make for great photography subjects.
Ill be honest and say ive struggled in capturing Roach End Barn in favorable photographic conditions and ive never posted any pictures from previous visits.
I recall it being one of the first places I visited when I started landscape photography and I deleted the images as I was so disappointed with them!
A few weeks ago I did post one to my Flickr Feed when I managed to visit when the fog was thick and again thought it was a very unique scene, you can see that image here Roach End Barn. You can also see some very eerie images from Under The Roaches in the fog as well.
Some of my other images I managed to capture that evening are attached, the first one im particular happy with.
Using the Lee Little Stopper which gives 6 stops in exposure so you can get some longer exposure times and ad movement whether that's in water or clouds it can add some great movement to your image.
I also used a Lee 0.6 Soft GND (Graduated Neutral Density ) filter to darken the sky and bring it into exposure with the foreground, The exposure time was 30 seconds at F/13 with an ISO of 160.
The light that evening was splendid, a little hazy in the far distance but I managed to get some very nice close shots of the barn as the light hit the walls and grasses.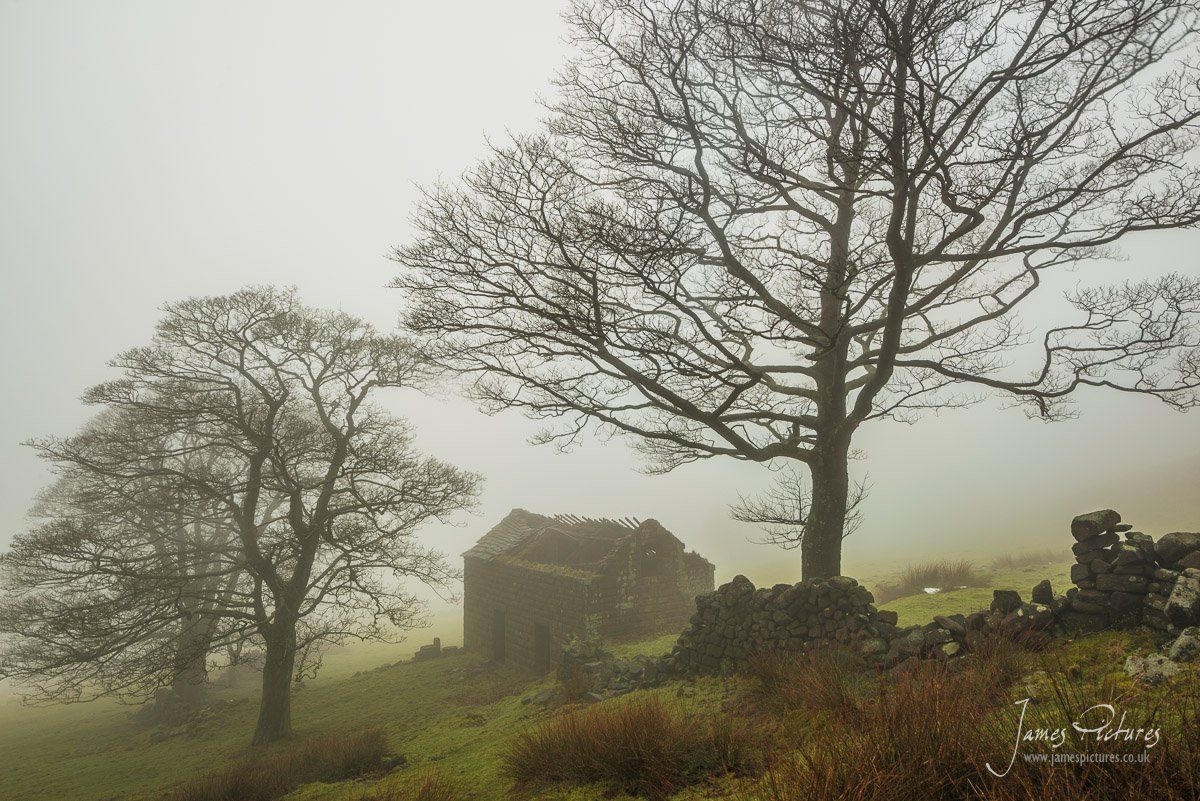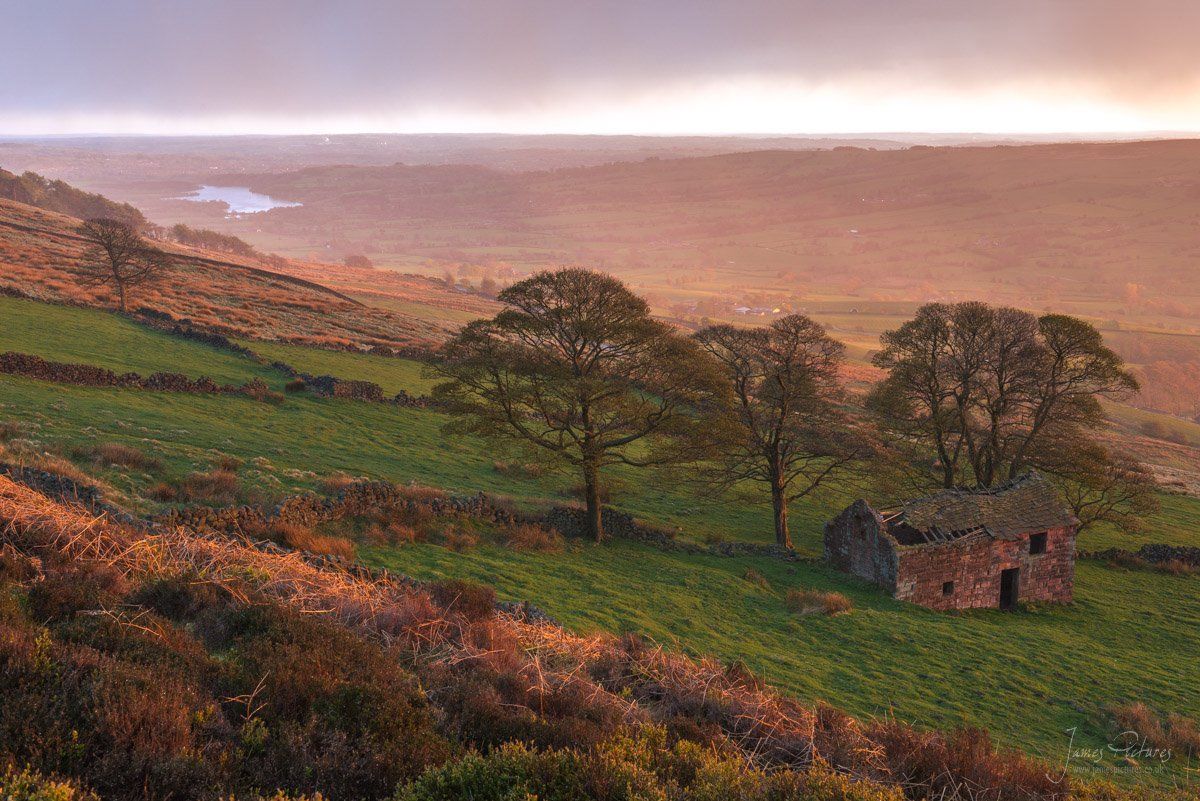 I'd really like to shoot the barn in the spring when there is some green on the trees, I think those would look very nice! ill add it to my to-do list.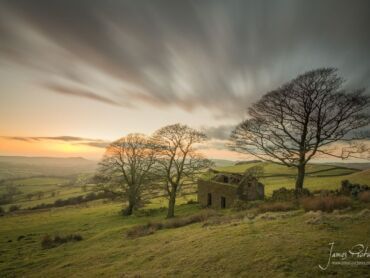 Roach End Barn sits at the Northern end of The Roaches in the Peak District National Park
...
Select options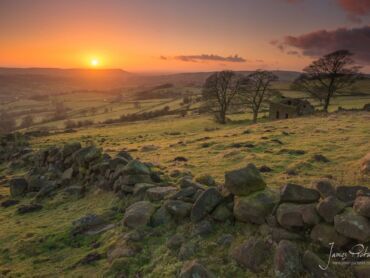 Roach End Barn at Sunset looking out over towards Danebridge and Dane Valley with the sun setting over Bosley Cloud in Congleton.
...
Select options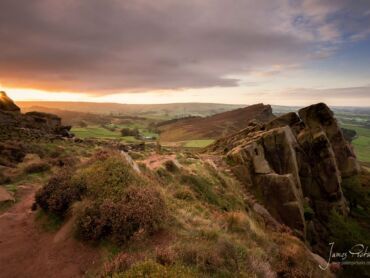 Admiring the colors at sunrise looking out over the roaches and hen cloud
...
Select options
Thanks for reading, if you'd like to know more about The Roaches or places to shoot, then use the search feature or drop me an email.
James